Kailo Pain Patch Provides Quick Knee Pain Relief

Science has discovered one of the best knee pain relief products of all time. The Kailo pain patch is safe, effective, affordable — and can provide knee pain relief in seconds.

Kailo pain relief patches are designed to work with your body's natural electrical system to turn down the pain receptors in your knees so you can feel good again and smile at the future. You'll be amazed at the knee pain relief many of our customers experience with Kailo pain relief patches. Kailo pain relief patches can change everything.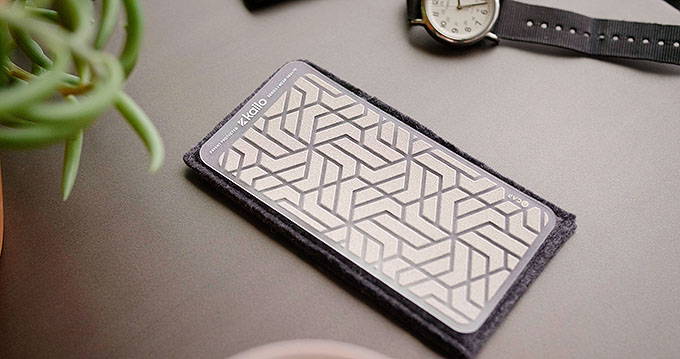 Watch Kailo Pain Patch Stop Knee Pain in Seconds
In this video, you'll see an experienced runner suffering from constant knee pain try one of Kailo's knee pain relief products for the first time. First, the female runner feels the Kailo knee pain patch tingle and warm up like a heat patch. Within seconds, she feels relief from her knee pain — and wonders what strange magic makes Kailo's knee pain relief products work.
The answer, of course, is in Kailo's nanotech that was originally developed for military communications then pivoted into a smart patch designed to reduce pain in seconds.

What Others Are Saying About Kailo Knee Pain Relief Products
Many people are experiencing amazing results with the Kailo knee pain patch, here are just a few testimonials.
"My mother has told me that [Kailo knee pain patch] has helped with pain in her knee that hasn't been able to dissipate for years. I definitely can see the value in the little miracle."
"[Kailo] has helped my friends and family with … knee pain and even worked to make the pain of passing a kidney stone tolerable. It is simply miraculous."
Where Do I Place My Kailo Knee Patch?
The general rule is to place one of Kailo's knee pain relief patches between the knee pain and your brain. Sometimes, however, you need to try more than one location to get the best knee pain relief possible.
One way is to place the Kailo knee pain patch horizontally 2-3 inches above your knee on the inside half of your quadricep. Another option is to place one of our Kailo knee pain relief products horizontally under the front of your knee, centering one edge on the shinbone and wrapping the other end around the outside of the lower leg.
Never be satisfied with the position until you find the best knee pain relief possible. Contact us at support@gokailo.com for placement help.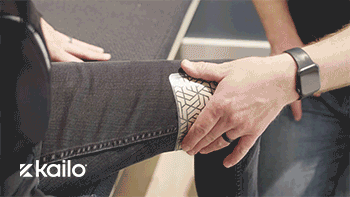 How Do Kailo Pain Relief Patches Stop Knee Pain?
Our Kailo knee pain relief products consist of Nanoparticles—designed to assist the body in clear communication and reduce signals that cause pain. These nano-capacitors are designed to work like bio-antennas to support your body's natural ability to relieve its own pain so you can:
Spend quality time with your family and friends.

Engage in everyday activities without the pain.
Kailo pain relief patches are entirely safe and natural. You need no prescription to get knee pain relief with the Kailo Pain Patch, and we add no chemicals or medications to our knee pain relief products. With hundreds of thousands of Kailo patches sold, not one customer has reported harmful side effects.
Plus, Kailo pain relief patches are waterproof — which means you can take a run on the beach or soak in the tub while wearing your pain patch.

Try a Kailo pain product risk-free to see how it can relieve your knee pain in seconds.

Liquid error (templates/page.gem-45357990019-template line 17): product form must be given a product
Let's take a look inside Kailo's innovative, licensed technology. It was invented as a leading-edge antenna technology and in a EUREKA! moment was discovered to also help relieve pain. So what's inside a Kailo? What makes it work?