Try this daily routine to lose weight and feel great, no matter your goals. Ready to change your days?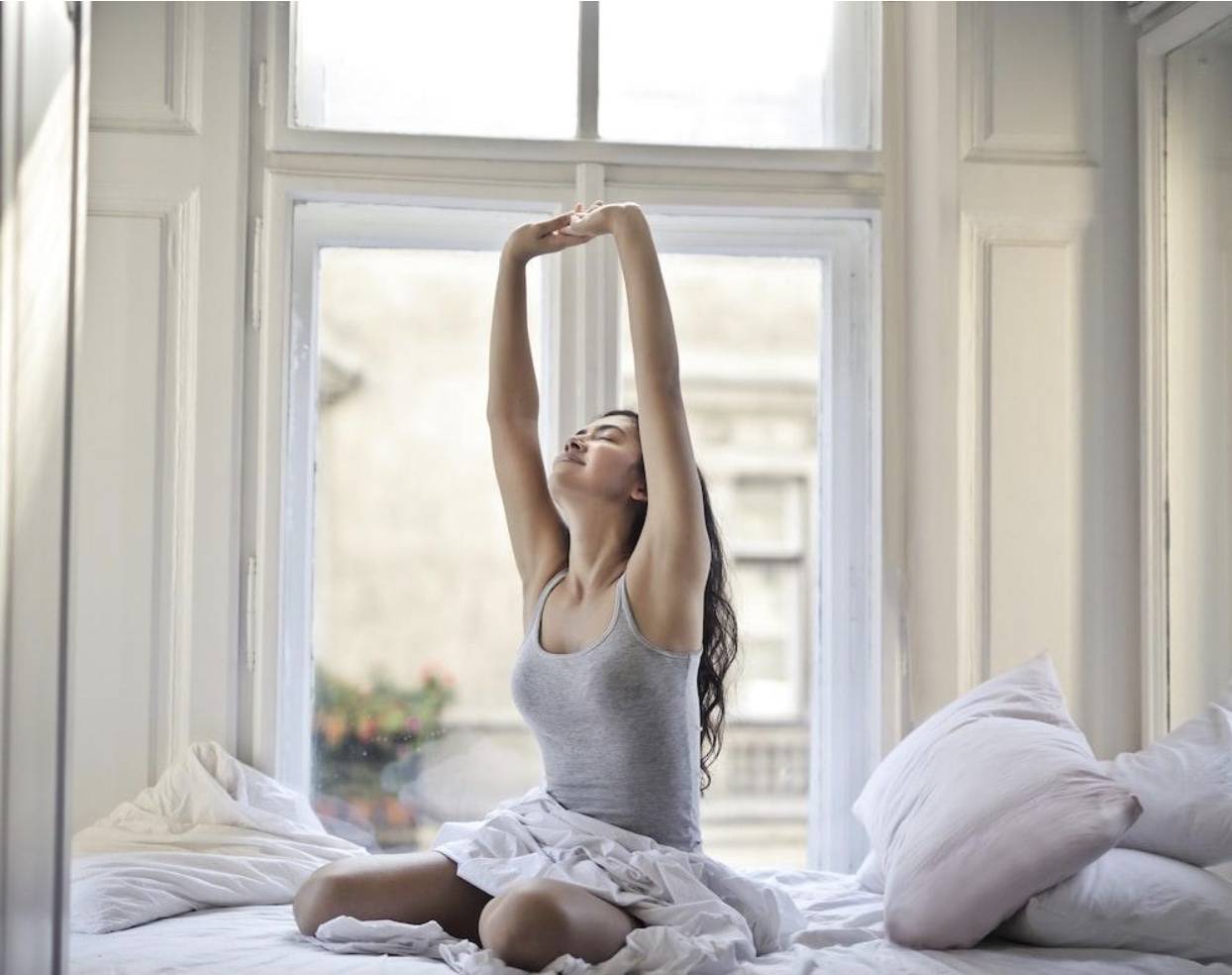 January 2023. This article is independently written by Shelby Golding. All opinions given are hers. Shelby has been certified as a personal trainer and nutritional specialist since 2007. In 2008, she found her passion for writing about these topics and hasn't looked back.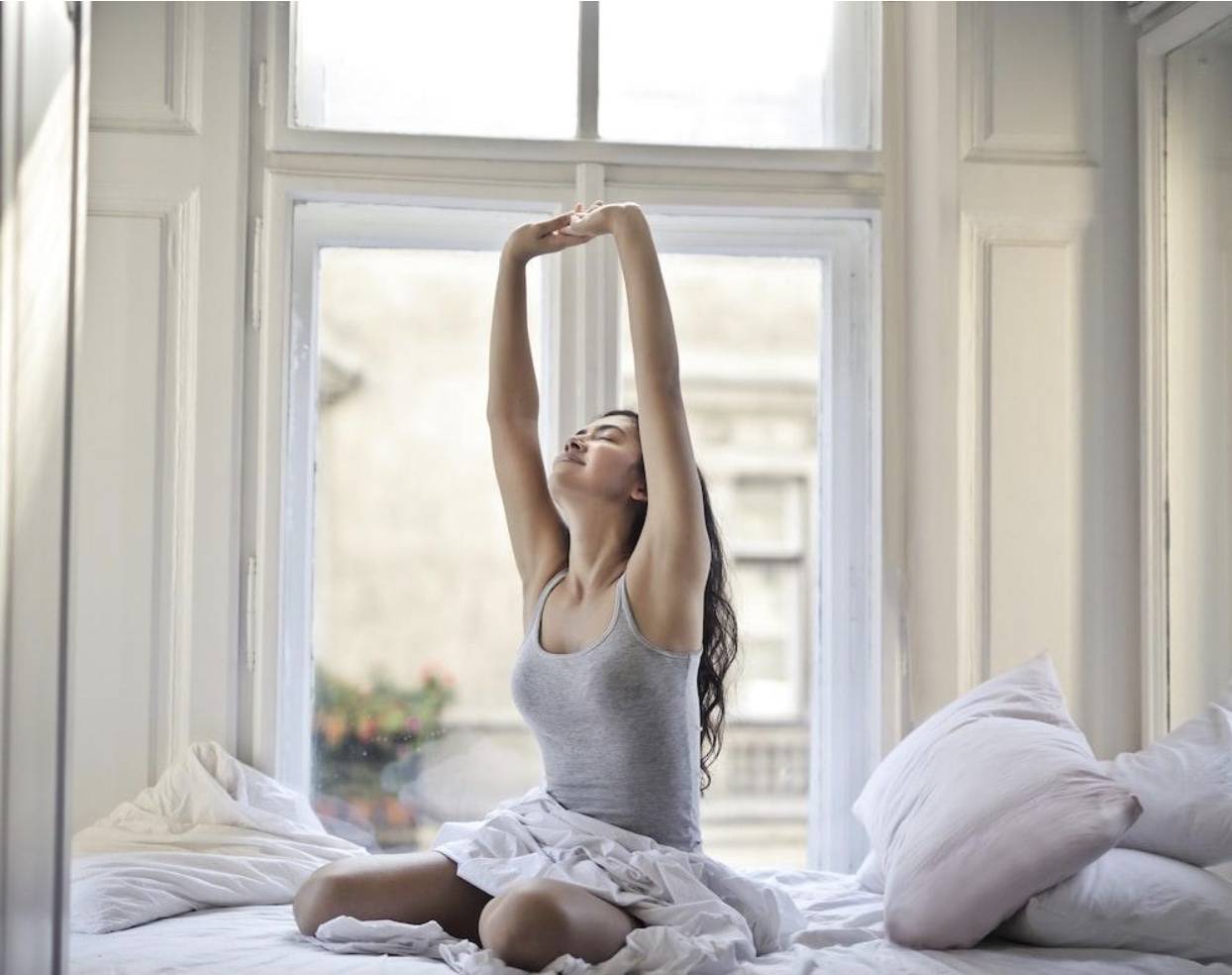 A daily routine designed to help you lose weight and improve your mood could make a huge difference in your life. So we've created a morning and night routine that anyone can customize to help them meet their goals.

This daily routine includes three steps for the morning and three for the evening, so you start and end your day right. Keep reading if you're ready to try a new daily routine to lose weight and feel great!
If you stick to this sample routine, you'll have an easier time losing weight and improving your mood. The trick is to make small changes based on your goals or life and follow them as closely as you can each day. Ready?

Morning: 1. Start with Pain Management

If you deal with aches and pains, start your day with pain management to help you get through everything else. But over-the-counter painkillers aren't the way to do it – regular long-term use of these medicines
can cause heart problems,
stomach ulcers, and intestinal bleeding. So instead, we recommend the
Kailo Pain Patch
.
Kailo is designed to relieve pain in seconds without using oral pain medication. And a recent clinical study produced some exciting results! Here are a few of the benefits reported by patients who participated in the study:
99% of patients felt pain relief within 10 minutes of using the Kailo pain patch
97% of users were extremely satisfied with Kailo over oral medication
97% of patients preferred Kailo over oral medication
82% of patients' pain didn't come back for over a day when removing Kailo
27% of patients' pain never came back after removing Kailo
You can wear Kailo all day during any exercise or activity, so we recommend starting your day with it. Just apply Kailo near the site of pain and enjoy a sigh of relief.

Morning: 2. Drink a Glass of Water

Mental alertness
Improved concentration
Better short-term memory
Elevated moods
Reduced depression and anxiety
Keep a glass of water on your nightstand or in the bathroom to remind you to hydrate after you wake up. Then, try drinking a glass of water before every meal and at least eight glasses throughout the day.

Working out in the morning can help you burn more calories throughout the day while improving your mood. It'll also help you sleep more soundly at night, which is a bonus since sleep helps promote better focus, mood, and performance.

Here are some other
benefits of morning exercise:

Easier to make healthy food choices throughout the day
More energy throughout the day
Increased alertness and cognition
Feel-good hormones
Sense of accomplishment
Appetite control
Increased overall activity
Lower blood pressure
Better circadian rhythm

Whether you go for a run, do a YouTube video workout at home, or hit the gym, try to get 30 minutes of exercise in the morning at least three days a week.

Evening: 1. Eat Dinner Early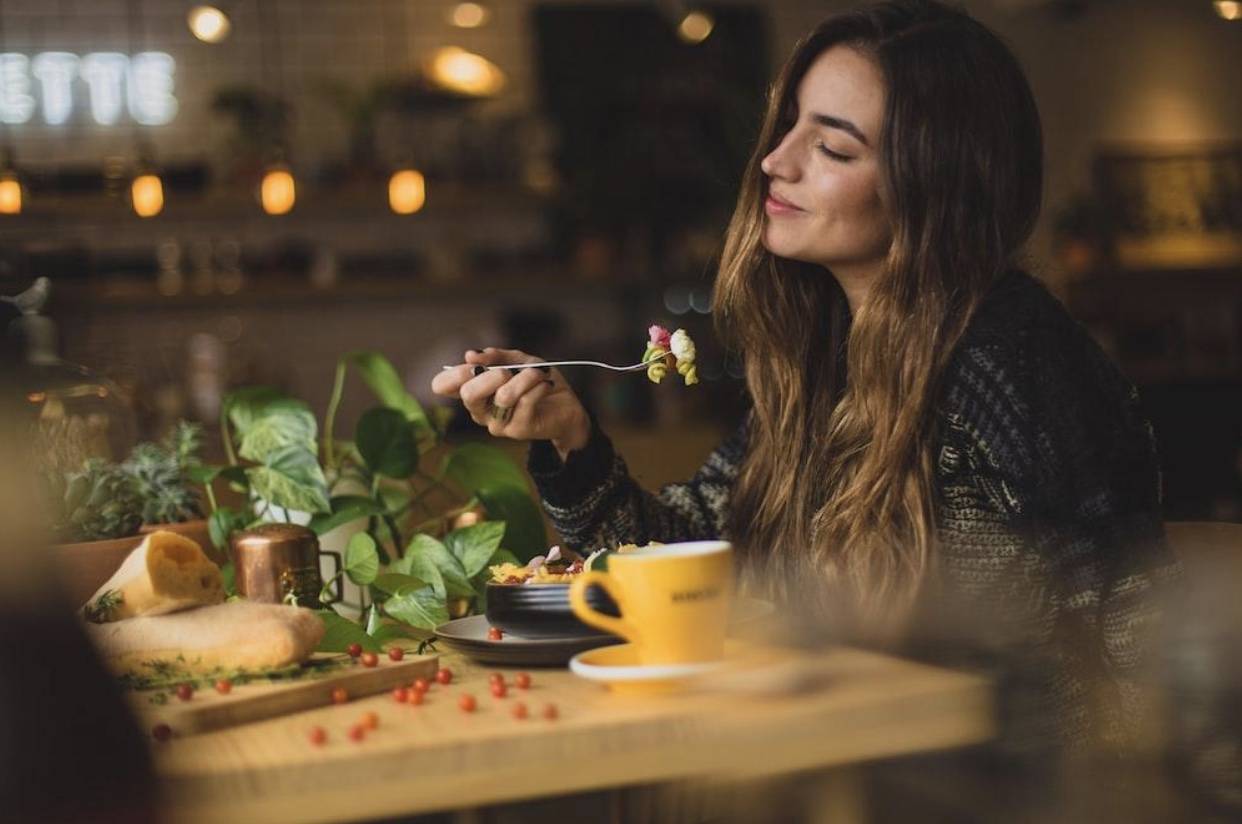 Eating an early dinner might not sound fun but spacing your final meal a few hours before bed – around 5 or 6 pm is excellent – offers some
great benefits
. Here are a few:
Lower blood sugar
Increased weight loss
Deeper sleep
Reduced appetite over time
So, set aside time to eat dinner early and enjoy the rest of your night before bed! Just make sure to avoid anything with caffeine (ideally, you'd stop caffeine intake as early in the morning as possible), don't overeat, and avoid too much sugar.

Evening: 2. Follow a Relaxing, Screen-Free Routine

Prime your body for a good night's rest with a relaxing, screen-free
routine before bed
. This might include:
Warm bath or shower
Relaxing music
Gentle stretching
Meditation
Reading or listening to an audiobook (something that doesn't require you to stare at a screen)
Planning the next day

Whatever routine you choose, start at the same time every night and try to give your body and mind an hour to wind down before sleep. Doing this can help you maintain a healthy circadian rhythm and get enough sleep.

Evening: 3. Go to Sleep On Time

Set a time to go to sleep each night that allows you to get at least seven hours of sleep and eight hours in bed. Then, go to sleep on time! This will be much easier if you start winding down an hour before it's time to go to bed.
Weight loss
Improved immune system
Reduced stress
Improved mood
Better health
Improved mental health
Keeping your bedroom dark at night can help you go to sleep and stay asleep. And if you struggle with falling asleep, stick to it. Sometimes, we simply need to follow a regular sleep routine for a few weeks so our bodies can get accustomed to regular sleep/wake time.

If you continue to have trouble sleeping, speak with your healthcare professional to determine if it's caused by any health issues.


Stay Consistent and Take Care of Yourself

It might not seem like much, but following this morning and night routine could help you lose weight, improve your mood, and boost your well-being. It's all about consistency, though – stick to it for two months and then assess to decide if you're seeing benefits.
And remember, your
Kailo Pain Patch
can help support you daily as you work towards a happy, healthy, and pain-free life!
Disclaimer
: Kailo should not be used if you have a pacemaker or are pregnant. Always consult your doctor or health care professional before using Kailo.