These five quick and healthy recipes are an easy addition to your spring break vacation! All of them can be made in 45 minutes or less.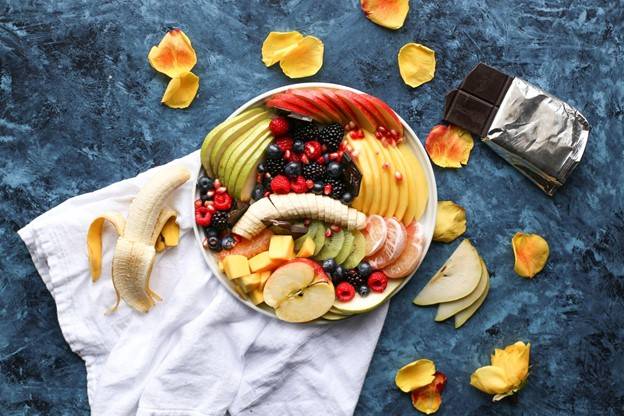 March 2022. This article is independently written by Shelby Golding. All opinions given are hers. Shelby has been certified as a personal trainer and nutritional specialist since 2007. In 2008, she found her passion for writing about these topics and hasn't looked back.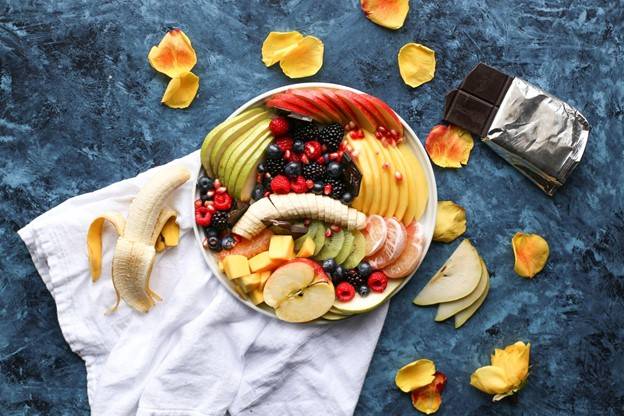 March is here and spring break is right around the corner. All the kids have time off from school and meal options need to be quick and painless. Unfortunately, it can be easy to forget about the health of our meals while we are on vacation — the average American gains
1 to 10 pounds
between Thanksgiving and Christmas due to overindulgence.
The recipes below were selected for their health benefits and the ease of fitting into a busy vacation schedule. Try a few with your family this spring break!
5 Quick Spring Break Recipes

Whether you are spending the last month of winter on a sunny and tropical vacation or spending time relaxing at home, these five quick spring break recipes will provide all the energy and sustenance you need for a healthy, happy spring break!
Fruit contains a variety of essential vitamins and minerals. The wide variety of colors is due to the inherent flavonoids that make a great source of health-boosting antioxidants. So treat your kids to a healthy, sweet snack with this quick spring break recipe.

You will need:
● ½ watermelon, cubed
● 2 cups sliced strawberries
● 1 kiwi sliced
● 1 cup grapes
● 1 mango, cubed
● 1 cup blueberries
● 2 tbsp lemon juice
● 2 tbsp maple
Fruit salad is the simplest recipe on this list. First, prepare each fruit to be roughly the same size. Next, add all the fruit to a bowl and pour the lemon juice and maple over the top. Mix until all the fruit is lightly covered, serve, and enjoy!
2. Cheddar, Broccoli, and Ham Quiche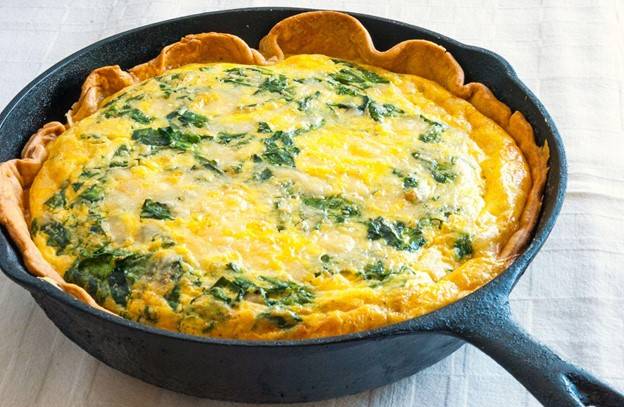 Quiches are a quick and healthy breakfast that you can make ahead of time and enjoy for a couple of days. They are a great source of protein that provides lasting energy and is essential for growing muscles and bones. The recipe below makes one quiche, but you can batch for larger families!

You will need:

● 1 refrigerated pie crust
● 5 eggs
● 3 slices of ham
● ¾ cup of cheddar cheese
● ½ cup finely chopped broccoli, lightly steamed
● Salt and pepper (to taste)
Preheat your oven to 350 degrees. Place all the ingredients (minus the eggs) into the refrigerated pie crust. Whisk the eggs with a little milk or cream, salt, and pepper in a bowl. Pour the eggs over the other ingredients and place the quiche carefully into the preheated oven.
It should take anywhere from 25 to 40 minutes to cook thoroughly. You'll know it's done when the eggs are set but still a little jiggly in the middle.
Everyone loves good grilled cheese, but most people wouldn't think to add vegetables! This deluxe grilled cheese is a healthy twist on a beloved classic. Apples are a great source of fiber, onion fights inflammation, and spinach supports a healthy immune system.

You will need:
● Two slices of your favorite bread
● 1 tbsp of butter
● 4 slices of cheddar cheese
● 2 slices of gruyere cheese
● ½ apple, sliced thin
● ¼ cup of red onion, sliced thin
● Handful of spinach
● 1 tsp of honey
To prepare, place butter in a frying pan of medium heat. Place both slices of bread into the pan and build your sandwich with cheese on one side and vegetables on the other. After a couple of minutes, flip the side with the vegetables onto the side with the cheese. Cook for a few minutes until golden brown, then flip and do the other side.
Vegetable stir fries are a healthy and quick way to get one of the daily doses of veggies. According to the CDC, the average adult should eat 2 to 3 cups of vegetables every day. Sadly, most people do not meet these minimum requirements.

You will need:
● 2 cups white or brown rice
● ½ onion, chopped finely
● ½ cup shredded carrot
● 2 heads of broccoli cut into small pieces
● 2 cups thinly sliced mushrooms
● 1 red pepper, cut into slices
● 1 green pepper, cut into slices
● 1 cup sugar snap peas
● 1 tbsp soy sauce
● ½ tsp sesame oil
● 1 tbsp rice vinegar
To prepare, start by cooking the white or brown rice according to the instructions on the package. Once the rice is done, mix in the tbsp of rice vinegar. Next, sauté the onion until transparent in a pan on medium-high heat. Add the soy sauce, sesame oil, broccoli, peppers, and mushrooms.
Cook for 5 to 7 minutes or until tender. Add sugar snap peas and shredded carrot. Cook for another 3 to 5 minutes. To serve, place rice in the base of a bowl and spoon veggies over the top. Add more soy sauce to taste.
5. Blackened Chicken Tacos

Tacos are a versatile meal that can be made in almost any style. These blackened chicken tacos are a spicy, Caribbean-inspired classic! White meat, like chicken, is a heart-healthy alternative to red meat like beef or pork. It's filled with protein and will appeal to even the pickiest palate. The recipe below makes enough for two people.

You will need:
● 3 deboned chicken thighs
● 1 tbsp butter
● Spice mix (1 tsp garlic powder, 1 tsp paprika, 1 tsp cumin, 1 tsp coriander, 1 tsp cayenne, 1 tsp salt, pepper to taste)
● 4 corn tortillas
● 1 mango, cut into small cubes
● ¼ red onion, finely chopped
● 2 large scallions, finely chopped
● ½ cup black beans
● 1 tsp lime juice
● Sour cream
Start by preparing the chicken. Cover each of the three thighs in the spice mix until completely covered. "Blackened" meat is usually covered in various spices and cooked until it forms a black crust on the outside. In a medium-high pan, cook the chicken until done.

While the chicken is cooking, make a mango salsa by combining the chopped mango, red onion, scallions, black beans, lime juice, salt, and pepper. Heat the corn tortillas in a pan until golden brown on both sides.

Let the chicken rest for approximately 10 minutes before cutting it into strips. Finally, make the tacos by placing sour cream, chicken, and salsa onto each tortilla. Add some pickled jalapenos for some extra spice!

Happy, Healthy Spring Break

Even though you are on vacation, you need to keep up your healthy eating habits. These five spring break recipes will ensure that you have all your essentials in half the time. Try a few with your family and friends this spring break!
And if pain is slowing you down, don't let it take away from your time with loved ones this spring – just apply your
Kailo pain patch
and breathe a sigh of relief.
A recent clinical study
showed that Kailo is more effective than other prescription and over the counter medications, with no side effects!

Disclaimer: Kailo should not be used if you have a pacemaker or if you are pregnant. Always consult your doctor or health care professional before using Kailo.