No gym membership? No problem! You can find easy ways to exercise on your own without the annual fees.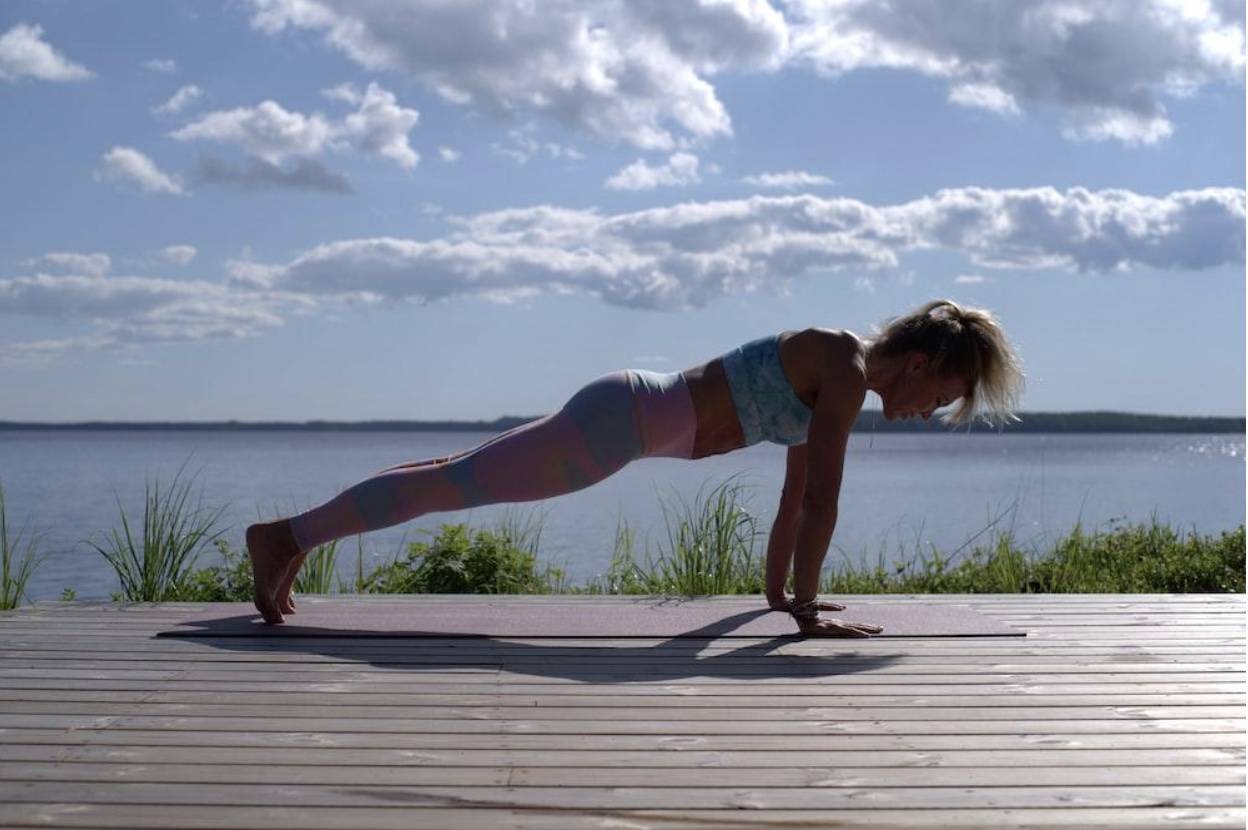 February 2023. This article is independently written by Shelby Golding. All opinions given are hers. Shelby has been certified as a personal trainer and nutritional specialist since 2007. In 2008, she found her passion for writing about these topics and hasn't looked back.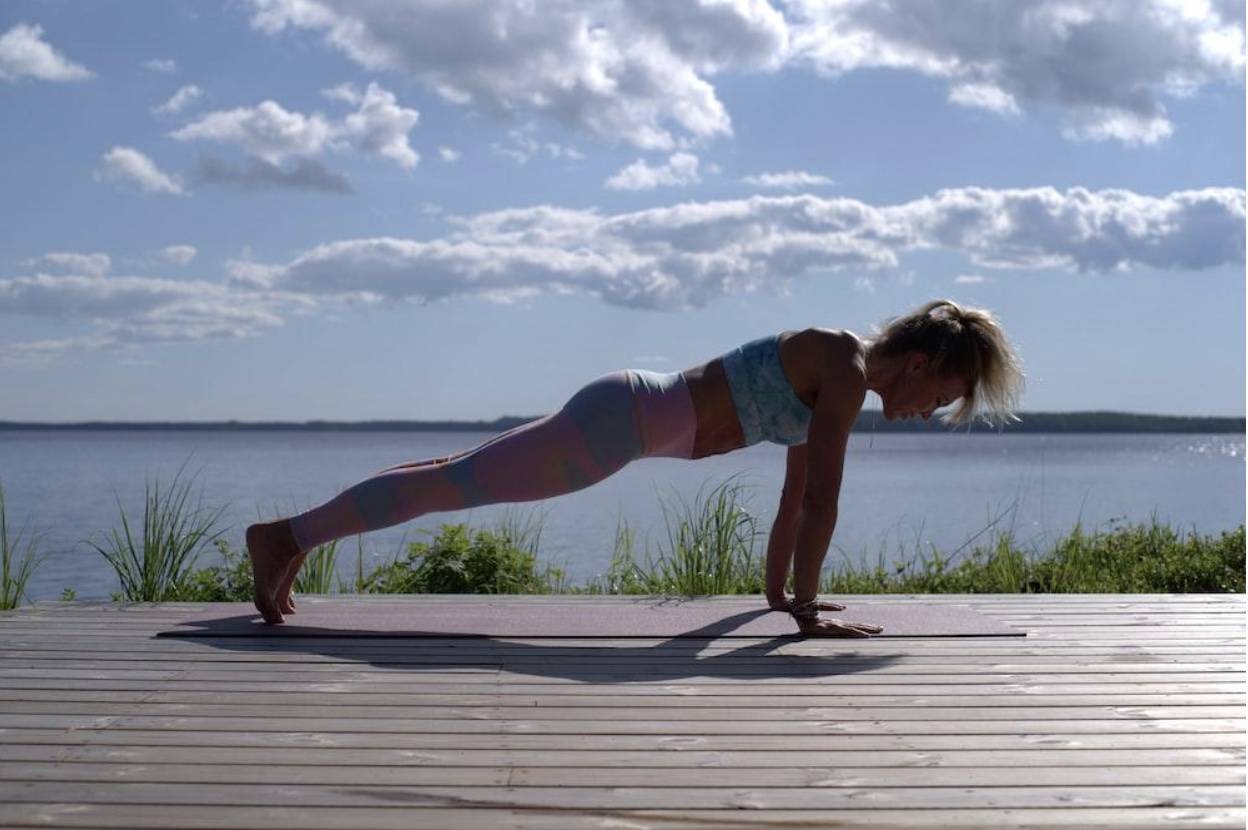 Everyone needs to exercise to stay healthy – it helps you reduce stress, manage weight, and keep your heart happy. But gym memberships can be expensive and often add an extra barrier between you and your workout.
No worries, though. You can get in shape without the weightlifting machines, treadmills, and elliptical trainers found throughout most gyms. So please keep reading to see our favorite ways to exercise without a gym membership.
Easy Ways to Exercise Without a Gym Membership

We've highlighted some easy ways to work out without a gym membership. You can create a balanced fitness routine by choosing two or three options or start with the one that appeals to you and go from there. Ready to get moving?

Dance is an excellent way to make your workout fun and it offers many benefits. In addition to better cardiovascular health, weight loss, and strength, it can
improve your brain health
, helping you boost your memory and ability to accomplish tasks.
Dance also offers mental health benefits, reducing your risk of anxiety and depression while improving your overall mood. In addition, you'll get several similar perks from listening to music while you dance – music can even
enhance sleep quality
. And remember, the more fun you have with whatever type of dance you choose, the better!
Look online for dance class options on YouTube or dedicated dance sites like Steezy. Or check out local dance classes that have cheaper fees than your gym. If you opt for classes, you'll get the bonus of socialization with people who share your interests. Meeting people is often a reason people go to the gym, which is perfect if you want to connect with others.
You can still reap the benefits of dance even if you aren't interested in dance classes. Just put on your favorite music, close your door, and dance like no one's watching for 30-45 minutes!

Yoga is an excellent way to stretch your muscles, build strength, and get your heart pumping. There are several types of yoga to choose from, and it offers
science-backed health benefits
such as:
Stress management
Balance
Improved mental health
Weight control
Reduced fibromyalgia pain
Reduced neck and lower back pain
Decreased headache intensity and duration
Improved arthritis symptoms
Improved quality of life for those with cancer, asthma, and chronic obstructive pulmonary disease (COPD)
Improved blood sugar control for those with type 2 diabetes
Better sleep
Yoga routines feature a variety of meditation practices, breathing techniques, stretches, and strengthening poses. Some flow from pose to pose seamlessly, while others practice basic stretches, focusing more on the time you hold each one.

You'll find various online yoga classes on YouTube and other platforms. Start with beginner's routines and look for a channel with an instructor you like. Your instructor should provide several cues to help you correct your form. Alternatively, you might look for local yoga classes with lower fees than you'd pay at the gym.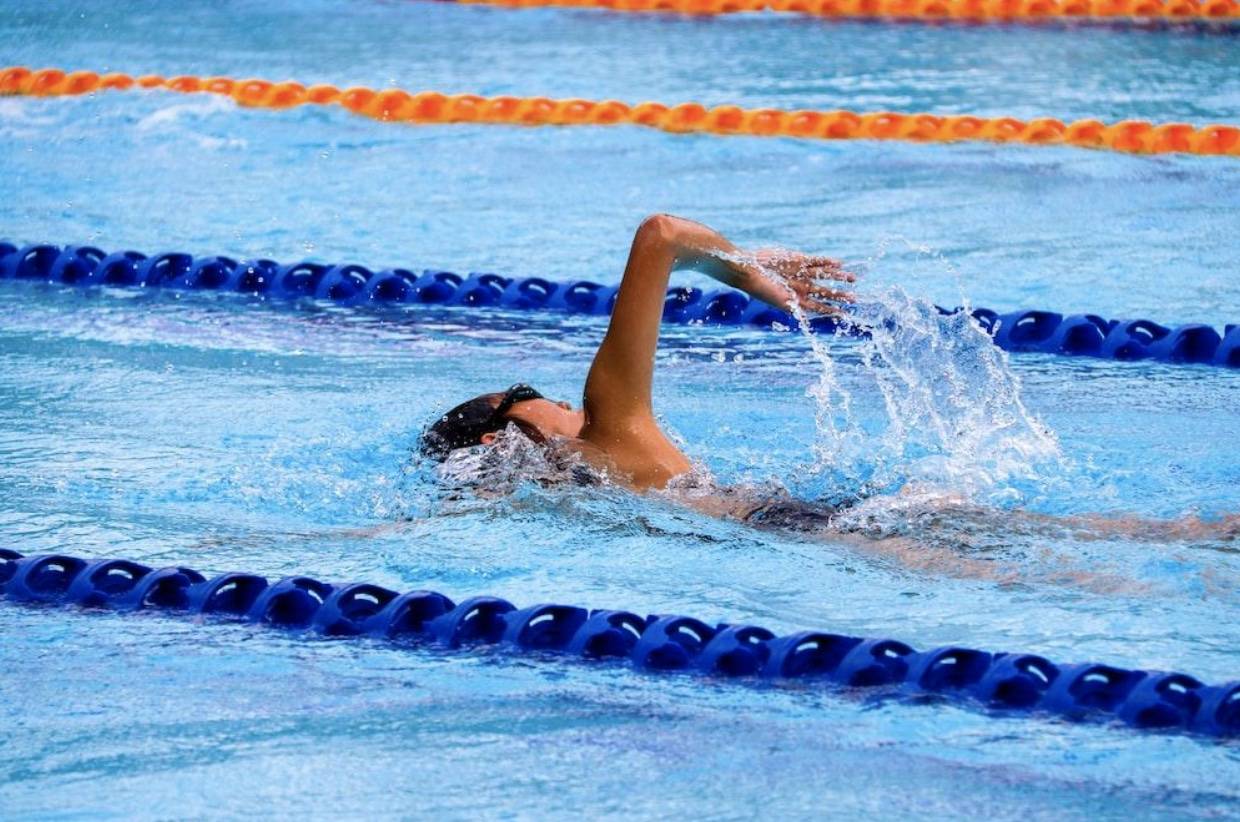 Swimming is a super beneficial exercise that's low-impact and excellent for your health. Some of the many benefits include building muscle, burning calories, boosting endurance, and improving your sleep quality. It can also help you improve coordination and lung health.
Of course, you can't swim from home, but you don't have to pay gym fees to swim either! Instead, look for a local rec center that has a lap pool and check out their prices per visit or for a membership card. Rec centers are almost always more affordable than the gym – you might even be able to find free or low-cost classes to learn to swim or improve your skills.

Tai Chi is an internal martial art originating from China. It's practiced as a series of slow movements and gentle physical postures combined with controlled breathing and meditation. And it's particularly popular among those who'd like a workout routine safe for joint pain, arthritis, and other chronic conditions.

The controlled movements of tai chi are ideal for those who enjoy physical activity with a touch of mindfulness. And it's proven to
lower cholesterol
and body mass index or BMI. These benefits can reduce your risk of age-related disease and help with weight loss and management.
If you prefer to get outdoors for your workouts, hiking and jogging might be ideal for you. Aside from an initial investment in your equipment, they're free activities that you can do alone or with friends. Jogging might be perfect for those who live far away from hiking trails, but you can also try trail running if you'd like to jog on hiking trails.

Both hiking and jogging will help build muscle strength, improve core stability, lower blood pressure, and improve balance. Plus, you'll be outdoors, which means exposure to sunlight for vitamin D and fresh air to
boost your lung healt
h.
As a bonus, research has shown that
spending time in nature
can improve your mood while reducing your risk of anxiety and depression.
Zero-Equipment Home Workouts

Doing a workout at home is a great gym alternative, and plenty of body weight exercises don't require any equipment. They're also usually easier on your joints, which is excellent for those who deal with chronic pain and can vary in intensity for different fitness levels.

You can find a range of home workout videos on YouTube – just look for a trainer you enjoy. Ideally, they'll provide tips to ensure you're using good form to avoid injury, plus modifications for beginners.

And if you want to add some weights, you'll be able to build lean muscle faster, which can help you
burn more calories
during and after your workout. Increasing your calorie burn means faster weight loss, improved metabolism, and better overall health.
Whatever you choose, look for a balanced routine that trains your whole body – abs, arms, legs, back, and butt.
Zero-Equipment Home Workouts

You can exercise without a gym membership and have fun doing it! Remember to pick something you'll enjoy and consider creating a routine incorporating two or three exercises for a balanced workout. Or, if you love one activity from this list, commit to doing it three to five times a week for regular exercise.

If your pain gets in the way of your exercise routines, try the
Kailo Pain Patch to
leave it behind. Kailo is designed to relieve chronic pain anywhere on your body in seconds. And a recent
clinical study showed
that 97% of patients preferred Kailo over oral medication.
Disclaimer
: Kailo should not be used if you have a pacemaker or if you are pregnant. Always consult your doctor or health care professional before using Kailo.