Stay healthy this summer with five quick and easy treats you can bring to your next picnic.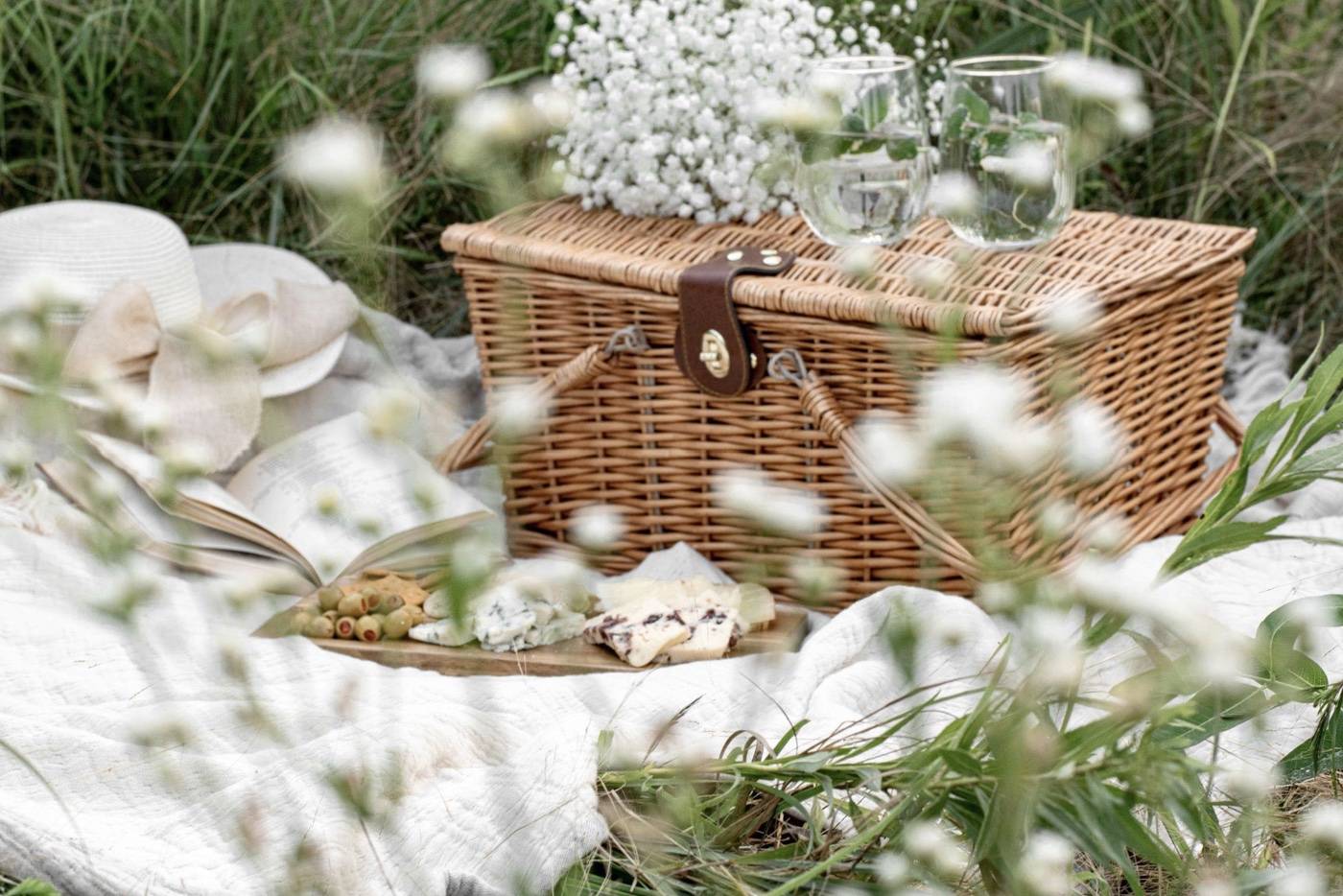 June 2022. This article is independently written by Shelby Golding. All opinions given are hers. Shelby has been certified as a personal trainer and nutritional specialist since 2007. In 2008, she found her passion for writing about these topics and hasn't looked back.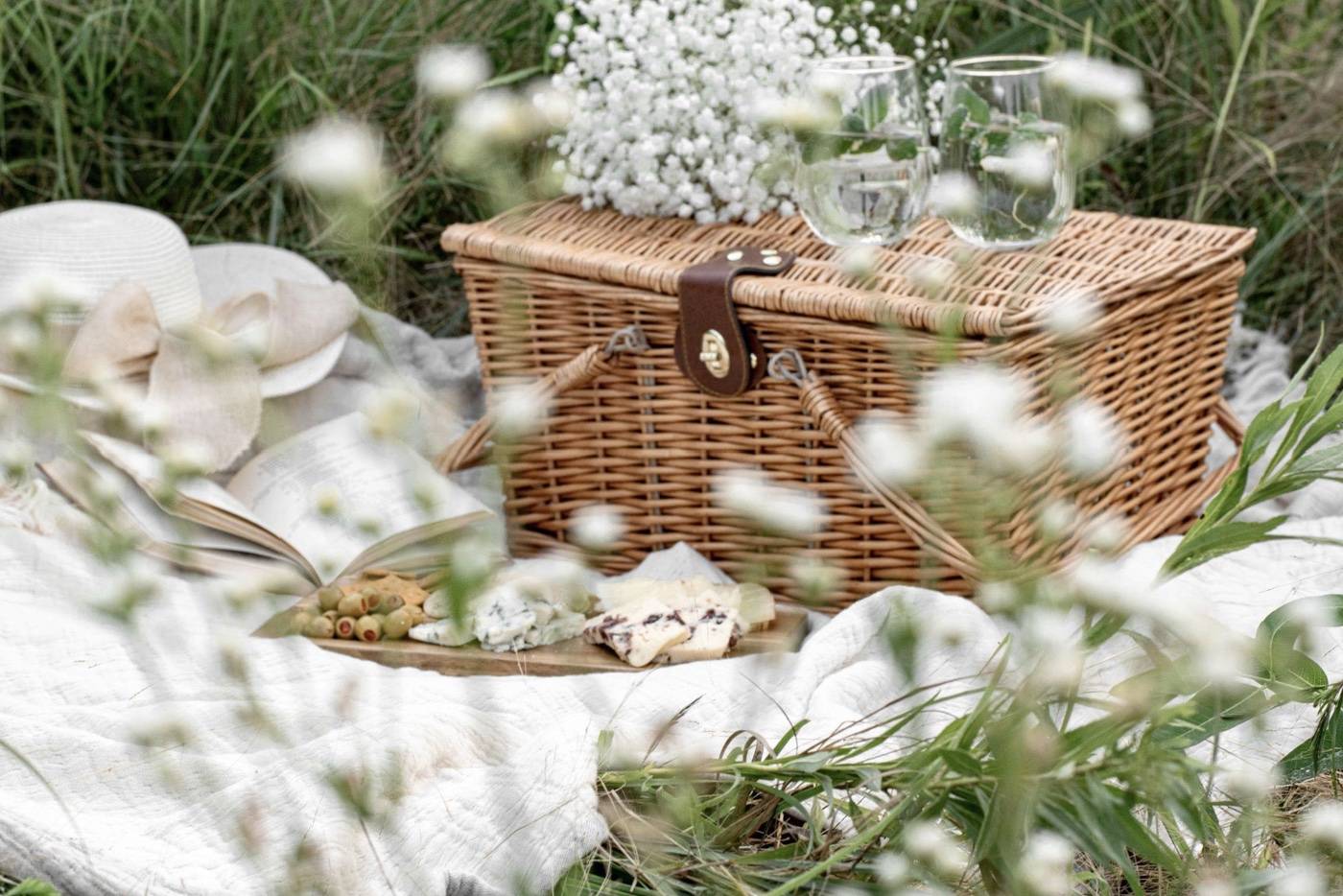 Summer is the time of the year to spend all your free time outside, whether you're camped out on a beach soaking up the sun or bringing your meals from the dining table to the grass in your front yard. People eat better in the summer months when fruits and vegetables are abundant. So it's natural to have less appetite and crave lighter, colder foods.
However, it's not uncommon to
gain weight in the summertime
, especially if you adopt the vacation mindset of indulging your bad cravings every time you do a fun activity. Keep reading for a few quick and easy treats that everyone can enjoy while staying happy and healthy this summer.
Five Quick and Easy Treats to Enjoy

One of the best aspects of going on a picnic is the array of foods brought by the guests. Of course, some people will go the unhealthy route and fill up on chips, sodas, chocolates, and ice cream. But picnic foods don't have to be unhealthy to be convenient.

This year, make your contribution a healthy one with these five quick and easy treats!
Watermelons, and many other popular summer melons like cantaloupe and honeydew, are excellent healthy picnic snacks because they keep you full and hydrated. You may already know that watermelon is 92% water, but you may not know that your body absorbs water better when it's coming from food than pure in a glass.

Staying hydrated in the hot summer months can be a challenge. However, this simple watermelon salad makes a great addition to any picnic.

For this recipe, you will need:
● Watermelon, cut into 1-inch cubes
● 4 ears of corn
● 1 cup feta
● 1 jalapeno, seeded and diced (optional)
● ½ red onion, diced
● 2 tbsp lime juice
● 1 bunch of mint

Boil corn for a few minutes and remove kernels from the husk. Allow it to cool before adding it to the salad. Next, cut the watermelon, feta, jalapeno, mint, and red onion. Dress using lime juice and chopped-up mint. Combine all the ingredients in a bowl or plastic to-go container and stir until thoroughly mixed.
The Mediterranean diet is full of healthy, anti-inflammatory foods that nutritionists recommend as part of a balanced diet. For example, tomatoes contain an anti-inflammatory compound called lycopene which helps reduce your risk of developing inflammatory diseases.

Antipasto is a staple appetizer of the Italian diet. Vegetables, cheeses, and meats are combined on a platter and served in bite-sized portions. These skewers combine all the delicious parts of an antipasto platter into an easy-to-consume snack.

For this recipe, you will need:
● 1 pint of mozzarella balls
● 1 pint of cherry tomatoes
● 1 jar of artichoke hearts
● 1 jar of seeded black olives
● 1 jar of roasted red peppers
● ½ lb. Genoa salami (optional: leave off for vegetarian guests!)
● Basil
● Short skewers

Add one of each item into a skewer, sandwiching the basil between the tomato and mozzarella. That's it! Make as many as you'd like and keep them in the refrigerator or a cooler until you're ready to eat.


If you're the friend in your friend group with a sweet tooth, you may want to bring a little after-picnic snack for you and your friends. These easy, no-bake peanut butter balls will satisfy your craving without much effort! Plus, they're packed with protein which will keep you feeling full and fuel any strenuous outdoor activities like swimming or hiking!

For this recipe, you will need:
● 1 cup smooth peanut butter
● 3 tablespoons maple syrup
● 1 teaspoon vanilla extract
● 1 and 1/2 cups rolled oats
● 1/4 cup chocolate chips
● Melting chocolate for dipping

Combine the peanut butter, maple, and vanilla, stirring until the ingredients bind. Add the oats and chocolate chips and bring the whole thing together with your hands. Roll into 1-inch bites, and you're ready to go!

Option to melt some chocolate and dip the peanut butter balls for a little added sweetness. If dipping, allow the peanut butter balls to cool to room temperature before packing them in a container. Store in a cool place out of the sun until ready to serve.
Finger foods are the name of the game at a picnic. They're convenient and easy to share. These tasty baked broccoli bites will give you a dose of nutrients that you can quickly eat with your hands. Broccoli is an excellent source of protein, fiber, vitamin C, vitamin K, iron, and potassium. You can also dip them into a tangy lemon yogurt for the perfect bite.

For this recipe, you will need:

Broccoli Bites
● 2 cups soft-cooked broccoli, roughly chopped
● ½ cup shredded cheddar
● 2 eggs
● 1 cup panko breadcrumbs
● 2 cloves garlic, minced
● 2 scallions, finely chopped
● Salt & pepper to taste

Lemon Yogurt
● ¾ cup plain Greek yogurt
● 1 tbsp lemon juice
● 1 garlic clove, minced
● 1 tsp olive oil
● Salt & pepper to taste

Cook and chop the broccoli and allow to cool slightly before combining with cheddar, eggs, breadcrumbs, garlic, scallions, salt, and pepper. Mash together with your hands and form into 1-inch balls. Spray a baking sheet with olive oil and bake broccoli balls at 390 degrees until golden brown, about 25 minutes.

For the yogurt, combine all the ingredients in a container. Use a little more olive oil to improve the consistency for dipping. Pack up and serve!
Spring rolls are essentially handheld salads dipped in peanut butter sauce. Fresh, crisp veggies on a hot day are refreshing and filled with fiber and nutrients that are an essential part of a healthy diet. In addition, these simple veggie-filled rolls are fairly simple to make.

For this recipe, you will need:

Fresh Rolls:
● Spring roll wrappers
● 2 ounces rice noodles
● 1 cup torn butter lettuce
● 1 cup red cabbage, thinly sliced
● 2 carrots, cut thin as a matchstick
● 1 small cucumber, cut thin as a matchstick
● 1 bunch of cilantro
● 1 bunch of mint
● 1 bunch of Thai basil
● 1 tsp sesame oil
● Salt

Peanut Sauce:
● ½ cup creamy peanut butter
● 2 tbsp soy sauce
● 2 tbsp rice vinegar
● 2 tbsp maple syrup
● 1 tbsp sesame oil
● 2 cloves garlic, minced
● 2 tbsp water

Cook the rice noodles according to the package instructions so that they are slightly al dente. Remove from the water, drain, and run under cold water. Toss in sesame oil and salt.

Chop and prepare all the vegetables. Finely chop the herbs together and place them in a small bowl. Follow the instructions on the package to cook the spring roll wrappers. You want it pliable but not too floppy. Soak and prepare one spring roll wrapper at a time, adding the desired ingredients and leaving an inch at the edge.

To make the peanut sauce, mix all the ingredients in a bowl. Then, add more water to reach the desired consistency.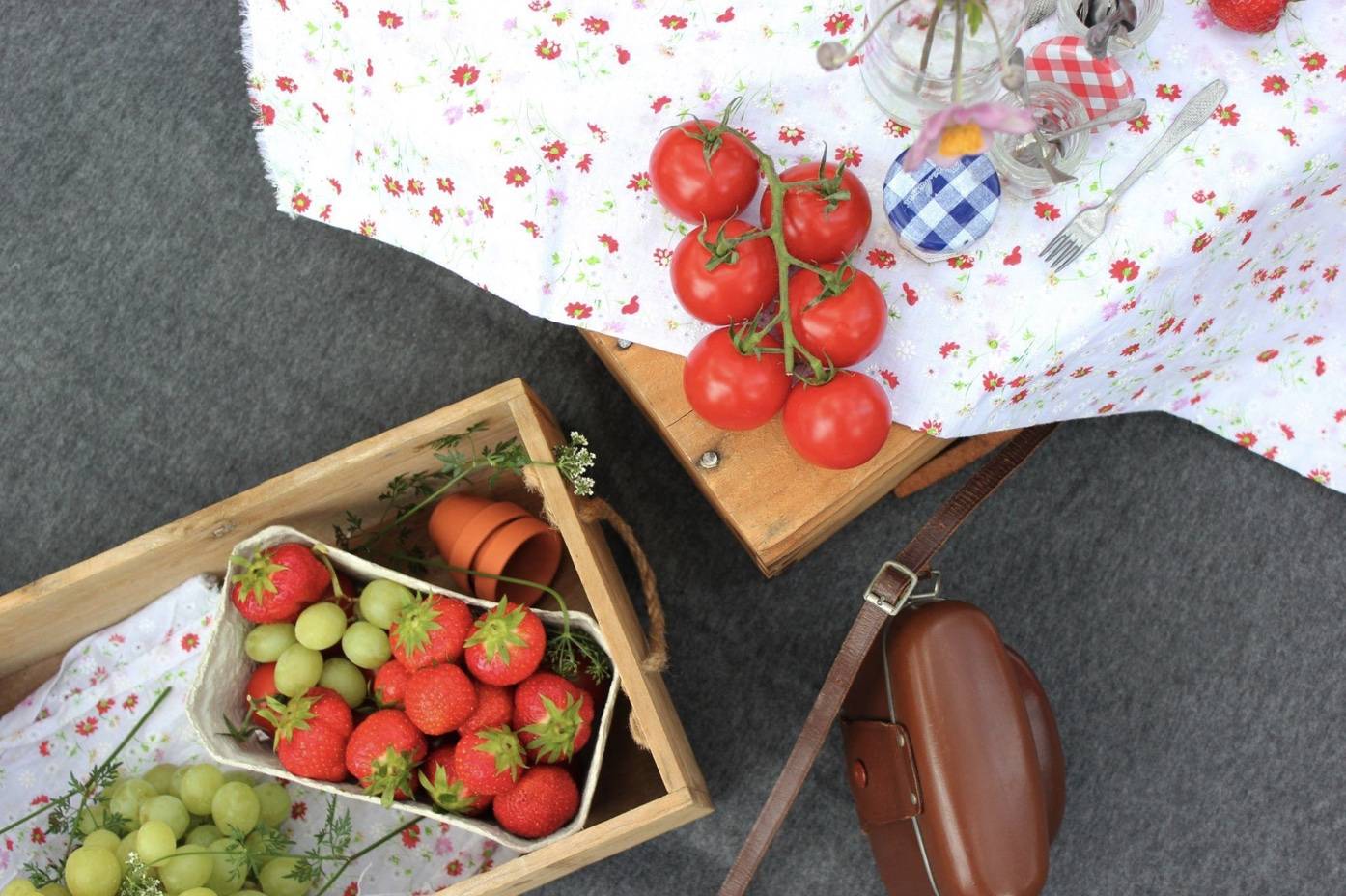 These five quick and easy treats will ensure you stay healthy all summer long. So bring a few to your next picnic and impress your friends with minimal effort. Eating a well-rounded diet is the fastest road to a healthy life. As long as you're eating a variety of fruits, vegetables, whole grains, and healthy fats, you should be able to enjoy all the summer months have to offer.
Don't let pain stop you from enjoying your summer, either!
The Kailo pain patch
is designed to relieve pain in seconds, and it'll help you get out and enjoy the warm weather. A
recent clinical study
showed that 99% of patients felt pain relief with Kailo within 10 minutes of using the patch. Just apply it near the site of pain and breathe a sigh of relief.
Disclaimer: Kailo should not be used if you have a pacemaker or if you are pregnant. Always consult your doctor or health care professional before using Kailo.