Celebrate the popular Mexican holiday in style this year with these three healthy Cinco de Mayo recipes, including Mexican street corn salad and cilantro shrimp!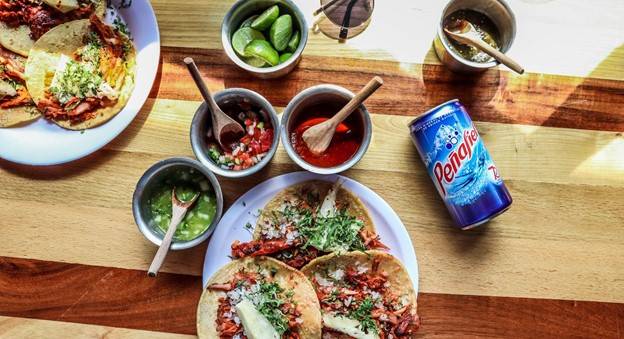 May 2022. This article is independently written by Shelby Golding. All opinions given are hers. Shelby has been certified as a personal trainer and nutritional specialist since 2007. In 2008, she found her passion for writing about these topics and hasn't looked back.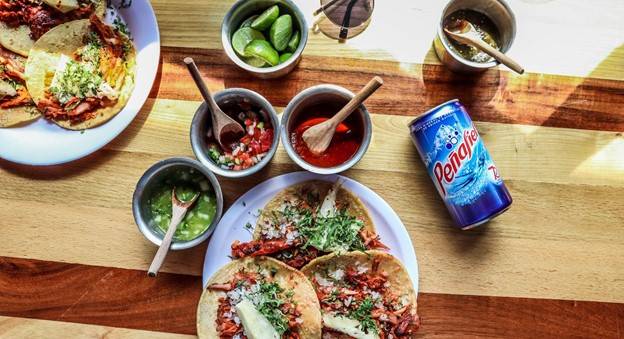 Cinco de Mayo is a Mexican holiday that celebrates the country's victory over France at the Battle of Puebla during the Franco-Mexican war. Like many historical events, the holiday's origin has little to do with how it is celebrated today. When it was adopted by the United States, Cinco de Mayo became a commercialized version of its original self. Celebrations focus on tequila, margaritas, and Mexican-style foods. 
The fast-food version of Mexican cuisine popular in the United States includes dishes packed with cheese, sour cream, and fatty meats. This version of Mexican food is thought to have
originated during colonization
in the 16th century. But authentic Mexican cuisine is full of healthy, nutrient-rich ingredients that make a valuable addition to any diet, including beans, corn, tomatoes, and wild greens. 
These five Cinco de Mayo recipes will inspire you to add a little Mexican culture to your celebration this year. Keep reading for Mexican food fun facts and some easy-to-make healthy recipes.
3 Healthy Cinco de Mayo Recipes

A straightforward way to ensure that your Mexican recipes are healthy is to blend your spices and make everything from scratch. Then, you can select high-quality ingredients and ensure you are not adding any preservatives or additives to your meal! Keep that in mind as you explore these healthy and easy Cinco de Mayo recipes.
1. Mexican Street-Style Corn Salad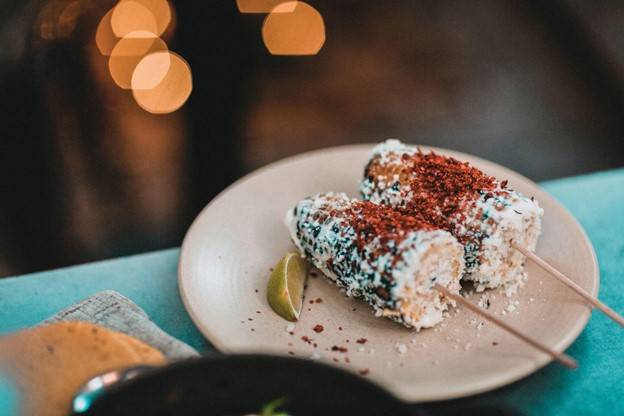 This Mexican street-style cold salad is the perfect addition to any Cinco de Mayo party. Corn is a staple of Mexican culture and diet. In fact, Mexicans proudly claim to be the people of the corn.
In Mexico, corn is used for tortillas, alcohol, grits, and cornbread. Fresh corn contains plenty of vitamin C and carotenoids, including lutein and zeaxanthin. Vitamin C helps prevent certain diseases, while carotenoids are essential for healthy eyes.
For the corn salad, you need:
● 4 cups of fresh grilled corn
● 1/2 cup cotija cheese (plus more to garnish)
● 1/2 red onion (diced)
● 1 red pepper (diced)
● 1 Jalapeno (optional)
● 1 bunch cilantro
● Corn chips
For the dressing, you need:
● 4 tbsp sour cream
● 3 tbsp lime juice (fresh)
● 1 tbsp mayonnaise
● 1/2 tsp cumin
● 1/2 tsp paprika
● 1/4 tsp salt
● 1/4 tsp chili powder (optional)
This recipe is best when made with freshly grilled corn. Keep the corn in the husks, wrap the whole thing in tin foil, and place it directly on the grill. Leave it there for about 10 minutes or until tender and slightly charred.
 
Dice the red onion, red pepper, cilantro, and jalapeno. Cut the corn from the husks and mix it with the other vegetables in a large bowl. Then blend the ingredients for the dressing and add it to the bowl. Garnish with some sprigs of cilantro and cotija cheese. This healthy Cinco de Mayo recipe makes enough dip for 5-10 people. Serve with corn chips!
Despite its controversial flavor, cilantro has a myriad of health benefits. It's full of antioxidants, protecting the body against oxidative stress, reducing inflammation, and boosting immunity. Cilantro also improves digestion and may help rid the body of heavy metals.
If you don't like the taste of cilantro (about
10 percent of the population
has a strong aversion to it). In that case, coriander is simply dried cilantro with a more palatable flavor and similar health benefits. 
For the cilantro shrimp bowls, you need:
● 2 pounds shrimp (peeled and deveined)
● 1 cup cherry tomatoes (halved)
● 1 avocado (cubed)
● 1 cup corn (frozen or fresh)
● 2 cups brown rice
 
For the cilantro shrimp marinade, you need:
● 1 bunch cilantro
● 3 cloves garlic
● 1/3 cup almonds or walnuts
● 2 jalapenos (halved and seeded)
● 6 scallions (ends cut off)
● 2 tbsp olive oil
● 1/3 cup water
● 2 tsp cumin
● 1 tsp chili powder (optional)


Prepare the shrimp ahead of time by peeling and deveining. Next, make the paste by adding all the ingredients to a blender and blending for about a minute. Finally, cover the shrimp in the marinade and place it in the fridge for about an hour.
 
Cook the rice according to the instructions on the container. After an hour, halve the cherry tomatoes and cube the avocado. Lightly sauté the corn with a little butter and salt for about five minutes.
 
Pull the shrimp out of the marinade and sear in a pan on medium heat with some butter. Serve over rice with tomatoes, avocado, and corn. Garnish with a few sprigs of cilantro. This recipe will make enough for six people.

Cinco de Mayo falls right at the beginning of the growing season. So take advantage of the first of the season's greens with this spicy chili salad.
 
Chilis speed up your metabolism and reduce appetite. They can improve joint health, fight inflammation, and may even lower your risk of developing cancer — this bright chili salad pairs spice, sweet, and savory for a balanced and refreshing spring meal.
 
For the fresh chili salad, you need:
● Spring mix
● 1/2 cucumber (sliced thin)
● 3 radishes (sliced thin)
● 1/3 cup cotija cheese
● 1/4 cup pickled red onions
● 1/3 cup corn
● 1 chili (sliced thin)
 
For the dressing, you need:
● 1 tbsp lime juice
● 1 tsp Dijon Mustard
● 1 tbsp olive oil
● Salt and pepper to taste
● 1 tbsp white Balsamic vinegar
● 1 tsp maple syrup
 
Start by sauteing the corn with butter and a little salt. Next, mix the dressing by placing all ingredients into a small jar and shaking to emulsify. You can also add them to a bowl and whisk. Use a mandolin to slice the cucumber, radishes, and chili if you have one. Add spring mix, vegetables, cotija cheese, red onions, corn, and chilies to a bowl. Pour dressing on when ready to serve. This recipe makes enough for four people.
These three Cinco de Mayo recipes make the most of fresh spring ingredients and the beauty of Mexican culture. Cheap Mexican food may be delicious, but this incredible culture offers more than cheese, sour cream, and spicy beef.
Elevate your Mexican food experience by making it at home and exchanging fried for fresh. Then, pair your meals with a refreshing margarita or two as you celebrate Cinco de Mayo this year.
And don't forget to fight chronic pain with your
Kailo
patch so you can fully enjoy your celebrations! The
Kailo pain patch
is theorized to work by interfering with the body's electrical system, and a
recent study showed
a significant decrease in pain when switching to Kailo from oral medication.
 
Disclaimer: Kailo should not be used if you have a pacemaker or if you are pregnant. Always consult your doctor or health care professional before using Kailo.