You've probably heard the saying "you are what you eat" more times than you can count. And since your body uses the food you consume as building blocks for every muscle, bone, and tissue, it's really true! That's why we recommend choosing from these quick healthy snack ideas instead of reaching for junk food.  
One of the reasons that the Kailo team focuses on healthy eating is for pain reduction. It might sound strange, but there's a direct link between chronic pain and your diet.
"A lot of chronic pain is the result of chronic inflammation, and the evidence is quite strong that your diet can contribute to increased systemic inflammation," says Dr. Fred Tabung, a visiting researcher with the Department of Nutrition at Harvard'sT.H. Chan School of Public Health. "But your diet is also one of the best ways to reduce it... it has high potential to help manage and even prevent inflammation, which can help soothe chronic pain."
Whether you want to shrink your waistline or fight chronic pain, we think you'll enjoy our quick healthy snack ideas below.
Quick Healthy Snack Ideas
Pick the snacks that sound easiest and most appealing from the list below. This way, you're more likely to enjoy the treat and want to have your quick healthy snack regularly, making it a habit. 
If you don't have the ingredients on hand, try to be creative and make variations of one of the ideas with what you DO have. Or add the ingredients needed for your favorite choices to your next shopping list and change how your fridge and pantry are stocked. But that's another post for another time.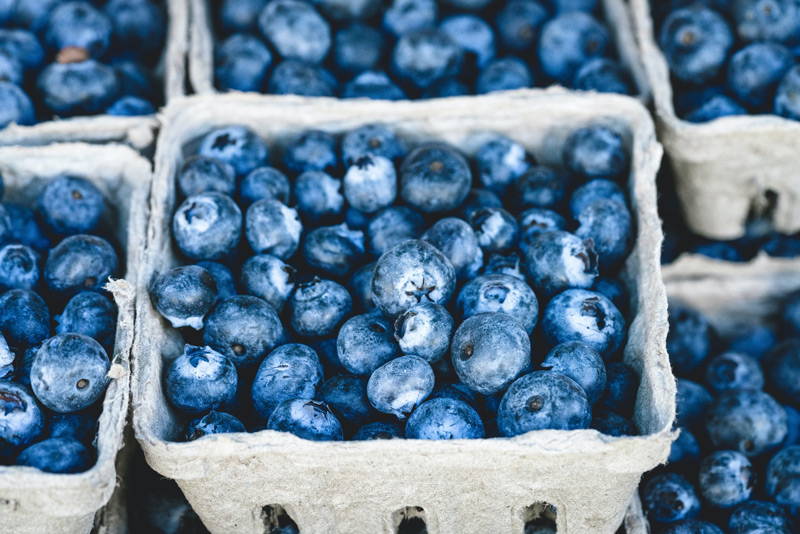 There's a reason that this post is for quick healthy snackIDEAS and not recipes. It's because not all snacks need to involve cooking!Berries, for example, are high in antioxidants and various micronutrients. Some antioxidants, like polyphenols, have anti-inflammatory effects, and micro nutrients are great for strengthening your immune system.
The best part about berries as a snack is how easy it is! We recommend rinsing your berries with a produce wash (or vinegar) before putting them in the fridge. Washing and storing your produce in a cool location can help them last longer and removes anything that doesn't belong in your food.
Measure yourself 1/2 cup of your favorite berries, put them in a bowl, and enjoy! If you want to dress it up, add a dollop of unsweetened yogurt or a splash of oat milk.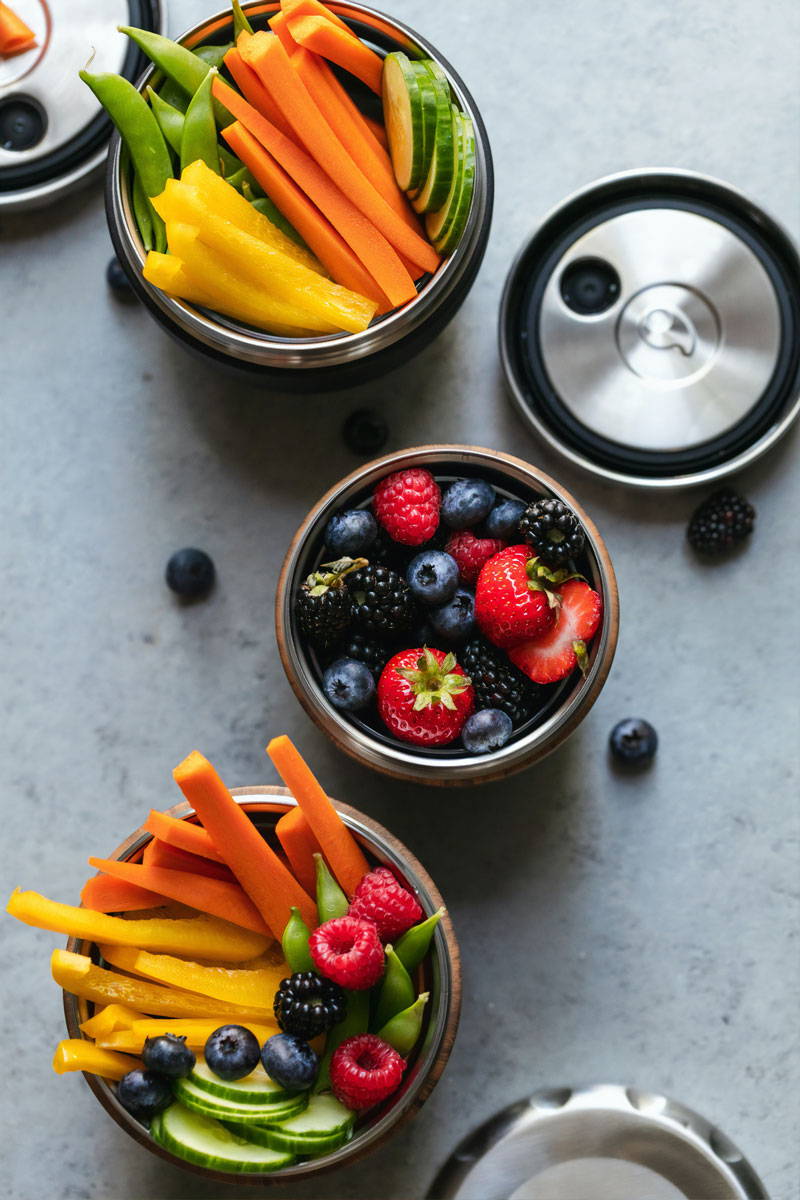 Trail mix with nuts, seeds, and dried fruits is also high in antioxidants and various micronutrients. It's a perfect option to fight chronic pain, and the healthy fats from the nuts and seeds will help you feel full throughout the day.
When you buy a trail mix, look for a blend that doesn't include unnecessary sugar. It might be hidden in dried fruits or added with chocolate pieces. In either case, it adds empty calories to your snack and does nothing for fighting pain. In fact, a diet high in sugar can increase your risk of chronic inflammation and/or pain.
It's easy to eat several servings of trail mix in a sitting.Weigh or measure a single portion of the trail mix for your snack and put the rest away to prevent this.
This quick healthy snack is great for our batch-cooking fans, but it can be made easier with quick-cooking rice or cans of beans. Whole grains and legumes are an essential part of a healthy diet, and they're not as boring as you might think! Plus, they're high in fiber, which can help fight inflammation, pain, and weight issues.
Instead of eating plain rice or beans (or rice AND beans),top them with your favorite flavors. Try pairing brown rice with some soy sauce and lemon juice, lentils with curry sauce, or black beans with salsa. You might also add shredded carrots or leafy greens to give your snack more fiber.
Whatever the case, a 1/2-cup serving of rice or legumes with a topping is a satisfying snack for any time of the day.
Need more relief?
Reducing chronic pain through diet takes time, so use a Kailo pain patch to pick up the slack. Your pain patch can ease aches, pains, injuries, headaches, and more, leaving you with enough energy to reach for one of these quick healthy snack ideas. Pain management and healthy living require  a comprehensive approach, so make sure you're using all of the tools available to you.
Snack, smile and apply Kailo.
What are you waiting for? You can now start living the pain free life that you have hoped for. If a pain free life isn't incentive enough. Try risk free with our 90-day money back guarantee. Shop now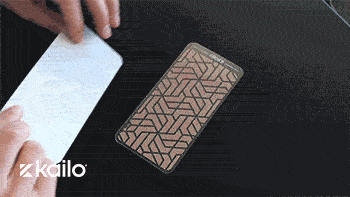 September 28, 2020. This article is independently written by Fusion 360. All opinions given are the opinion of Fusion 360