Summer is just around the corner, and you're probably craving some lighter foods! If so, try these five refreshing recipes to change up your menu.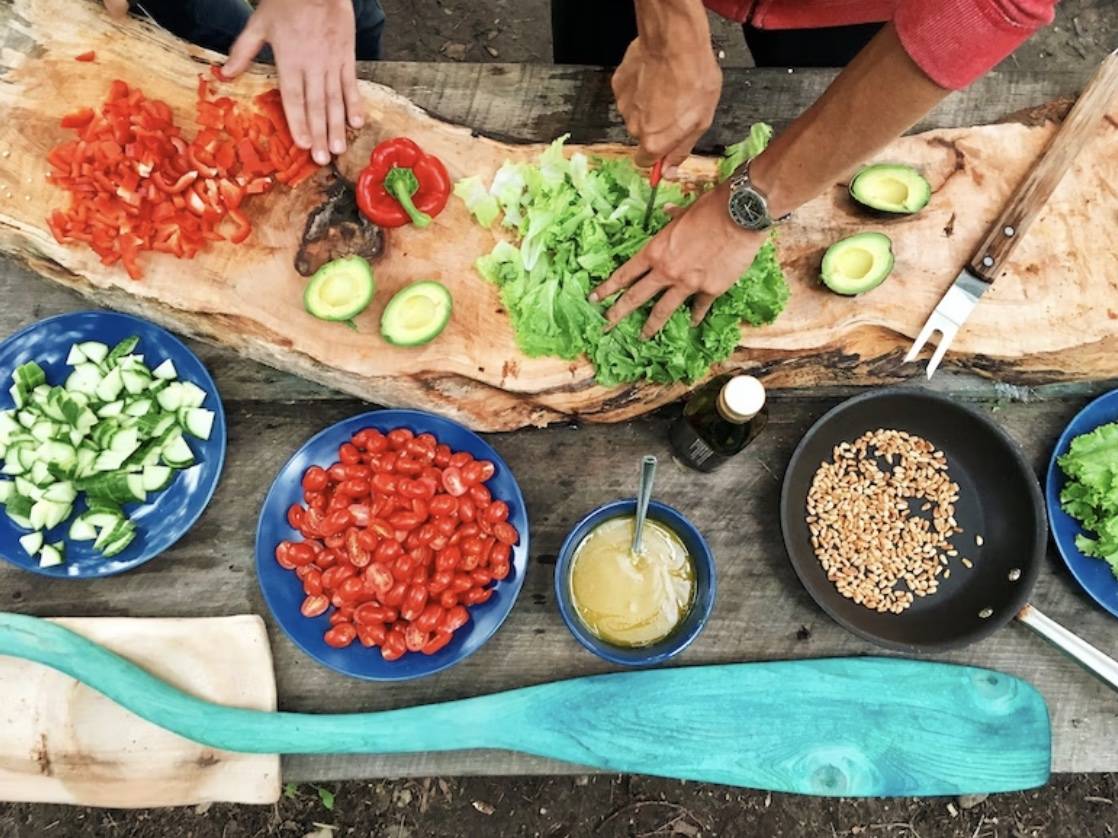 May 2023. This article is independently written by Shelby Golding. All opinions given are hers. Shelby has been certified as a personal trainer and nutritional specialist since 2007. In 2008, she found her passion for writing about these topics and hasn't looked back.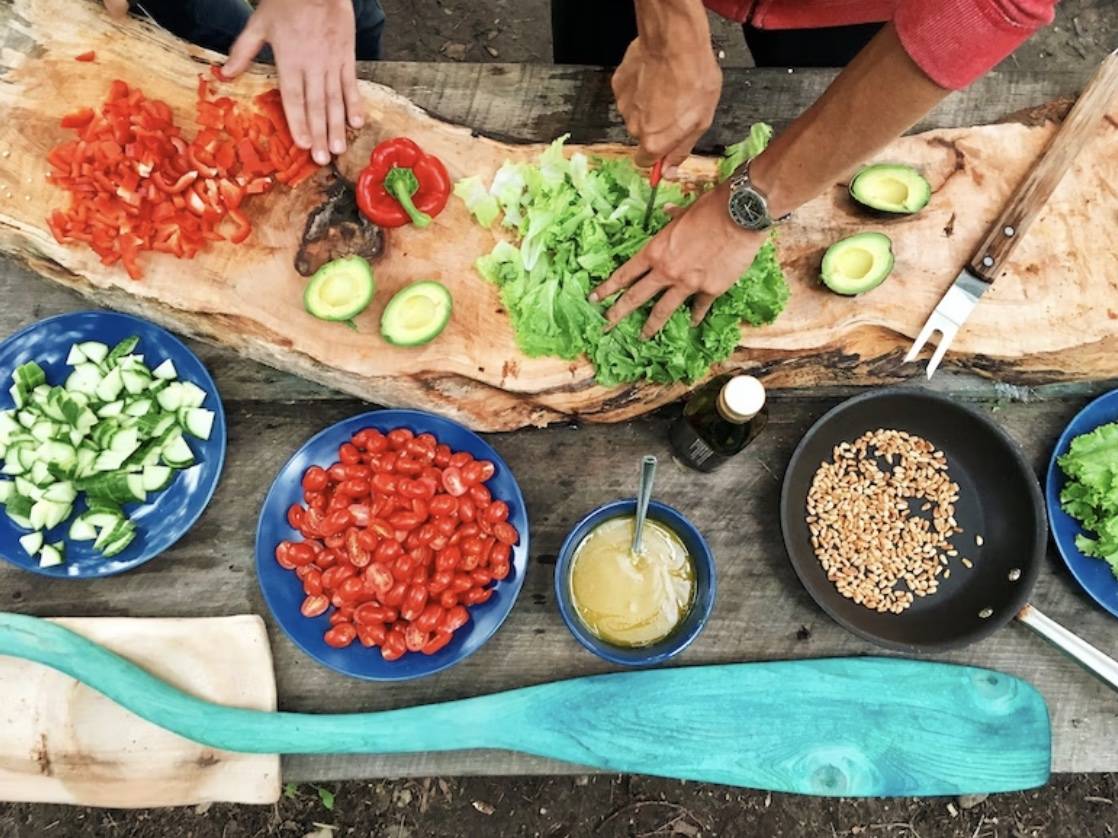 As the weather warms up and summer appears on the horizon, we usually crave lighter, more refreshing foods. And if you're looking to shed a few pounds for summer, you might want to eat lower-calorie meals to support your goals.
Either way, spring is the perfect time to experiment with some new healthy recipes. They might be dishes you've retired since last spring or things you've never made before. What's important is that they're delicious, nutritious, and suited for the warmer months of the year.
This article features five healthy recipes to try as the weather warms up and we prepare for summer. They're easy enough for cooks of all skill levels to make, so there's no reason not to try them! So keep reading to get inspired.
5 Healthy Recipes for Spring & Summer

It's important to have quick, easy recipes in your toolbox whether you're a seasoned home chef or just starting to cook from home. No one wants to spend hours in the kitchen after a long day at work or playing in the sun, but sometimes takeout or premade meals sound too heavy, unhealthy, or dull.


Don't be afraid to learn by doing, as it's often the most effective way to familiarize yourself with your kitchen. After all, you can (usually) eat your mistakes, so you don't have much to lose.

So, roll up your sleeves, grab your favorite skillet, and check out these light and refreshing recipes to spice up your summer menu.


1. Salmon with Roasted Vegetables

Salmon with roasted veggies makes a quick and easy summer dish for lunch or dinner. It's a great source of protein, healthy fats, and fiber and is super easy to make. That said, it's also the most complicated dish on this list. But don't let that scare you away; we've broken it down so you don't have to worry about a thing.

Roasted veggies are easier to make than beginner chefs might assume. First, preheat your oven to 400 degrees Fahrenheit and pick some veggies. Here are some ideas, plus average cooking times.
Root vegetables: Root vegetables like sweet potatoes, carrots, and beets are great candidates for roasting. These veggies hold their shape well and often develop a tasty, caramelized flavor after roasting. Root veggies usually take about 25-35 minutes to bake. Cruciferous vegetables: Cruciferous vegetables like broccoli, cauliflower, and Brussels sprouts are also great for this recipe. They're full of nutrients and antioxidants and can be roasted to crispy perfection. Cruciferous veggies usually take about 15-20 minutes to bake.
Green vegetables: Green vegetables like zucchini, bell peppers (of any color), and asparagus are delicious when roasted. When roasted, these vegetables retain their bright color and flavor, and they're great with proteins like salmon. Green veggies usually take about 15-20 minutes to bake.
Other vegetables: You can roast several types of veggies, like onions, mushrooms, tomatoes, eggplant, and celery. Experiment with your favorites to find what you love. Most other veggies will take 20-25 minutes to bake.


Chop your favorite vegetables into bite-size pieces and toss them in a bowl with enough olive oil to give everything a light coating. Next, stir in some salt, ground black pepper, paprika, and parsley for flavor – or whatever seasoning combo you prefer – and spread them out in an even layer on a baking pan.
Next, place a filet of fresh (not frozen) salmon on a large piece of aluminum foil. Drizzle olive oil over the top and add salt and pepper for flavor. Wrap the aluminum foil around the salmon to seal in steam and place it on a baking sheet.

Pop the veggies and salmon in the preheated oven (no need to cover the veggies). Stir your veggies every 10 minutes until they're done. When you're close to the end of your baking time, snag one of the pieces to test or one piece of each veggie if you used several types.

At around 20 minutes, you can check your salmon. Carefully peel back the foil and test the salmon with a meat thermometer. The FDA suggests cooking salmon until the internal temperature registers 145 degrees Fahrenheit with a meat thermometer at the thickest point. Put it back in the oven for another 5-10 minutes if it isn't hot enough.

Everything should finish around the same time. When the salmon and veggies are both done, put the veggies on your plate. Drizzle fresh lemon juice over the top, then place your salmon over the veggies. Add a bit more lemon juice, and enjoy!


Beginner tip: Ensure you're setting timers so you don't leave your veggies in too long or forget to check on them. They can go from roasted perfection to burnt in just 10 minutes.

Plant-based tip: This recipe works great with tofu! Just cut a square of tofu in half to create two thinner squares, or "fillets," and cook it the same as the salmon.

Chicken salad is a classic summer meal, and it's delicious on its own or in a sandwich. And it's way easier than salmon and veggies.
To make this dish, simply cool some chicken breasts in a skillet with olive oil over medium heat until they're
165 degrees Fahrenheit
at the thickest point when checked with a meat thermometer.
Remove your chicken from the skillet, let it chill in the refrigerator for 30 minutes, and cut it into small cubes. You can also shred it with a pair of forks if you prefer a shredded texture. Then combine your chicken with enough mayonnaise to coat everything, chopped celery, salt, pepper, and seasonings like dill, parsley, basil, cilantro, chives, and thyme.
You can also add some chopped nuts or dried cranberries for extra texture and flavor variety. Serve immediately or allow to chill longer in the refrigerator until you're ready to eat.

Beginner's tip: Another way to be sure chicken is done is if it's white all the way through with no pink remaining. It's always safest to use a meat thermometer, though.

Plant-based tip: This recipe is delicious with plant-based chicken substitutes! Prepare them according to the package instructions, then chop or shred them to make your salad.
3. Grilled Veggie Burgers

This one's a bit of a cheat but super easy. You'll need frozen veggie burger patties, burger buns, and your favorite burger toppings. You can also find a veggie burger recipe if you'd like to make them from scratch.

Grill your veggie burgers according to the package instructions, and toss the buns on the grill for 30 seconds with the inside facing down. This prevents the bun from getting soggy.

Add lettuce, tomatoes, pickles, mayonnaise, ketchup, mustard, cheese, and any other toppings you like before putting the patties on the buns and serving your burgers. If you're short on time or craving summer indulgences, you might serve these with baked potato chips on the side.


Beginner's tip: If you don't have a grill, use a skillet with olive oil – it'll be just as tasty! And if you don't like veggie burgers, any burger will do. Just make sure you follow meat safety and check your internal temperature against FDA guidelines.

Pasta salad is a great dish to make for a picnic, potluck, or just to have leftovers for a few days. And it's a snap to prepare.

Simply cook some pasta according to the package instructions and drain it when finished. Then combine it with your favorite chopped vegetables, nuts, seeds, and herbs. For extra flavor, you might also add cheese, mayonnaise, olive oil, salt, pepper, or pickled peppers.

Mix your salad well, taste it as you go, and adjust the seasonings until you have something delicious.


Beginner's tip: Salting your water before boiling pasta gives it some extra flavor. And if you add olive oil to the water before you add the dry pasta, it'll help prevent the noodles from sticking together.


Nothing says summer like watermelons. And this refreshing, healthy fruit is perfect for a summer smoothie.

All you need to do is cut open a watermelon and add 2-4 cups of watermelon cubes to a blender. Next, add your favorite milk or yogurt, plus 1-2 cups of ice, and blend until smooth.


Beginner's tip: Add a bit of honey or maple syrup for extra sweetness. And if you're feeling brave, try a (tiny!) pinch of salt to enhance the flavors of your smoothie.
These summer recipes are easy enough for anyone to make – we hope you try some to kick off the warmer weather! There are so many other possibilities for light, fresh dishes, though, so have fun with them and be creative as you enjoy your summer.
Speaking of enjoying your summer, remember to use your
Kailo Pain Patch
when you're dealing with aches and pains this summer! Kailo is designed to relieve pain in seconds, and it's backed by science! In a
recent clinical study
, the results showed that a majority of patients stop using medication when using Kailo for pain relief.
Disclaimer: Kailo should not be used if you have a pacemaker or if you are pregnant. Always consult your doctor or health care professional before using Kailo.