Abundant greenery is the theme of spring. Bright, fresh foods like green onions, asparagus, peas, strawberries, apricots, spinach, and arugula provide our body with much-needed nutrients and sustenance after a long winter of root vegetables and protein. And these easy spring recipes will help you start adjusting your diet out of the colder months and into the warmer months.  
Eating with the seasons is about more than fresh fruits and vegetables. Seasonal foods are also cheaper, local, and more sustainable.
The fresher the food, the more nutrients it contains. Did you know that many fruits and vegetables eaten out of season were picked when they were still unripe? That way, they are perfectly ripe when they hit the grocery store shelves. For some fruits, like tomatoes and peppers, ripening off the vine can increase nutrients, but more time on the vine means more nutrients for others. For example, antioxidant-rich foods like blackberries have more antioxidants when they are ripe than underripe.
Take care of your body and take advantage of the local, seasonal foods near you this spring with these three delicious, easy spring recipes. Any one of these quick and easy meals will delight your eyes and intrigue your winter-fatigued palate.
Mushroom Risotto with Asparagus
Asparagus in the spring is a delicacy, and this mushroom risotto makes a perfect earthy accompaniment. Risotto has a reputation for being tricky, but like many things in life, patience is key to success. DO NOT rush your risotto. Give yourself plenty of time and taste as you go.
Ingredients:
     ●     ½ diced onion
     ●     1 tbsp olive oil
     ●     2 tbsp butter (added separately)
     ●     1 ½cups risotto
     ●     3cups your choice of stock or water
     ●     2 cups chopped mushrooms (look for morels, porcinis, oysters, or hen of the wood mushrooms in spring!)
     ●     Thyme sprig (or dried)
     ●     1 tbsp lemon juice
     ●     Salt and pepper to taste
     ●     1bundle of asparagus
     ●     2eggs
     ●     Optional:2 slices of bacon
Add your butter, olive oil, and diced onion to a large saute pan over medium heat. Wait for onions to turn translucent before adding risotto and a sprig of thyme. Saute with the onion for about a minute before adding a small amount of stock. As the moisture evaporates from the bottom of the pan, add another small amount of stock. Continue this process until risotto softens (this is the part where patience comes in).
While the risotto is cooking, saute the asparagus in a separate pan until it softens but still has a little crunch to it (6-8 minutes). When the risotto is beginning to soften but still has a little crunch, add the chopped mushrooms, bacon bits, another tbsp of butter, lemon juice, salt, and pepper.
Spoon a bit of finished risotto on a plate and place asparagus on top. Finish with a lightly poached or sunny-side-up egg, a pinch of salt, and a drizzle of balsamic.Enjoy!
Fresh Vegetable Spring Rolls 
     Quick and easy spring recipes feature the freshest ingredients in their simplest state. These fresh vegetable rolls will refresh your palate with every bite of crunchy, raw spring vegetables—the perfect snack or appetizer.

Ingredients:
     ROLLS
     ●     6 rice paper wrappers
     ●     2 medium carrots
     ●     1cucumber

     ●     1avocado
     ●     1ripe mango
     ●     ½ red cabbage
     ●     Mint sprigs
     ●     2cups vermicelli (rice noodles)
DIPPING SAUCE
     ●     ½ cup creamy peanut butter
     ●     2tbsp soy sauce
     ●     2tbsp rice vinegar
     ●     1 tsp of lime juice
     ●     Small piece of ginger, peeled and grated
     ●     1clove garlic, chopped
     ●     Red pepper flakes
     ●     1-3tbsp water
Start by preparing vermicelli noodles according to package instructions. They need to beat room temperature for later assembly. Next, make the dipping sauce by combining all of the sauce ingredients in a food processor or mixing them in a bowl. Chop the carrots, cucumber, avocado, and mango into thin strips.
For assembly, get a bowl of warm water and soak the rice paper wrapper for 10 to 15 seconds.Remove it from the water and lay it on a clean, flat surface. Add all of the chopped ingredients to the center of the wrapper, then fold the top and bottom toward the center before finishing the roll by lifting one side of the wrapper and sealing it shut.
Once you've used up all of your spring roll fillings, you're ready to dip them in the sauce and enjoy.
The best part about these spring rolls is they can be made ahead of time and stored for a few days in the refrigerator. You can even prepare a few at the beginning of the week and enjoy a bite of spring every day.
Spring Vegetable Pasta Salad 
This bright green pasta salad will surprise and delight your friends and family. Perfect for an afternoon in the sun and packed with flavor. It can be served warm or cold.
Ingredients:
     ●     1tbsp olive oil
     ●     2cloves diced garlic
     ●     2cups shelled sugar snap peas

     ●     1 tsp lemon juice
     ●     2cups raw spinach
     ●     ¼ cup parmesan cheese
     ●     Mintand parsley
     ●     2- 3cups cooked bowtie pasta
     ●     ½ cup strawberries
     ●     Chopped walnuts
In a blender or food processor, add the olive oil, garlic, shelled peas, lemon juice, spinach, parmesan, and herbs. Add a small amount of water until the sauce is smooth but not too thin. Add to cooked pasta. Garnish with small pieces of strawberry and toasted walnut pieces.
Nourish Your Body with Spring Foods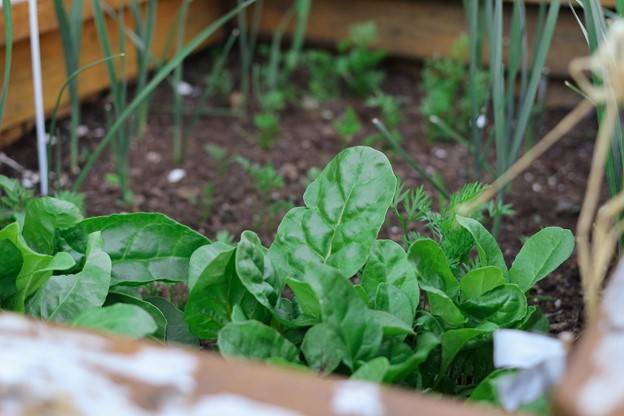 These quick and easy spring recipes make the most of local, seasonal spring produce. Many spring foods contain fiber and vitamin C. Fiber helps with healthy digestion. Vitamin C is necessary for growth, development, and repair in the body. It makes sense that in the season of refresh and renewal, seasonal plants supply our bodies with the tools necessary to start again. Nourish and sustain your body with healing seasonal foods, and you will taste and feel the difference.
Don't forget to support your body in other ways, too. Eating healthy goes a long way, but the Kailo Pain Patch is here to help pick up the slack. If you're feeling soreness or pain anywhere in your body, simply apply Kailo near the site of pain and breathe a sigh of relief before you dig into one of these delicious recipes.
What are you waiting for? You can now start living the pain free life that you have hoped for. If a pain free life isn't incentive enough. Try risk free with our 90-day money back guarantee. Shop now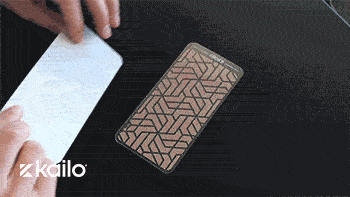 May, 2021. This article is independently written by Fusion 360. All opinions given are the opinion of Fusion 360