Protein is one of the three macronutrients that make up our diet, and it makes an excellent healthy snack. Our body contains twenty kinds of amino acids, nine of which come directly from our diet. Protein is essential for muscle building and recovery after exercise. High-protein diet trends often claim that you will lose weight, boost exercise performance, and increase your energy levels if you eat more protein and fewer carbohydrates and fats. Generally, a high-protein diet means you would get 20% of your total calories from protein.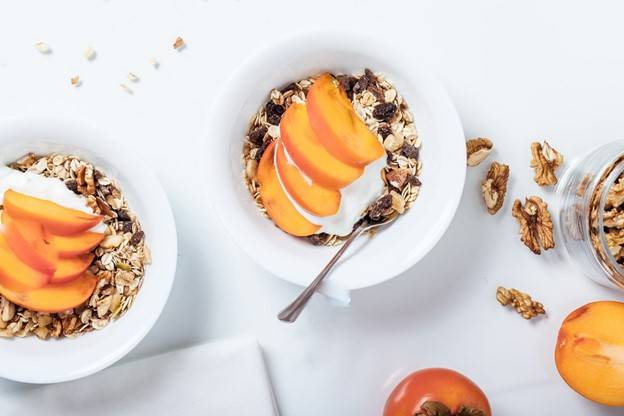 July 2021 by John Ford and numerous media and web sources.
Not all snacks that contain proteins are healthy. Protein is abundant in animal products such as beef, chicken, pork, egg, cheese, and milk. A steak is undeniably a good source of protein. A 4-ounce piece has about 33 grams of protein, but that same piece of steak comes hand-in-hand with 5 grams of saturated fat. Saturated fat can raise "bad" cholesterol and increase your risk of heart disease or stroke.
Protein is also found in plants. A cup of lentils contains 18 grams of protein and 15 grams of fiber, both of which are a crucial part of a healthy diet. When you are looking for protein-rich foods, plant-based proteins will be undeniably healthier.
Neither a steak nor a bowl of lentils makes a convenient and healthy snack, however. Whether you are looking for keto-friendly snacks or are adding protein to your diet to reduce muscle soreness after you exercise, these seven protein-packed healthy snacks will sustain you throughout the day.
Quinoa is a superfood with 8 grams of protein per cup and 5 grams of fiber. With all nine essential proteins, quinoa is a complete protein. It has gained popularity in the past few years and has been incorporated into many different healthy snacks. You can find cereals, pasta, protein bars, and granolas, all made from quinoa. Pronounced Keen-Wa, this protein-packed food is prepared like a carbohydrate but is technically a seed. It's an excellent alternative for gluten-sensitive people since it is naturally gluten-free.
Peanut butter is a classic American snack. Unfortunately, this snack is also high in calories, saturated fat, and salt. The plus side is that a small amount of peanut butter also contains lots of protein. Two tablespoons of peanut butter contain 7.02 grams of protein. Eat your peanut butter with an apple or celery stick for a quick and easy snack.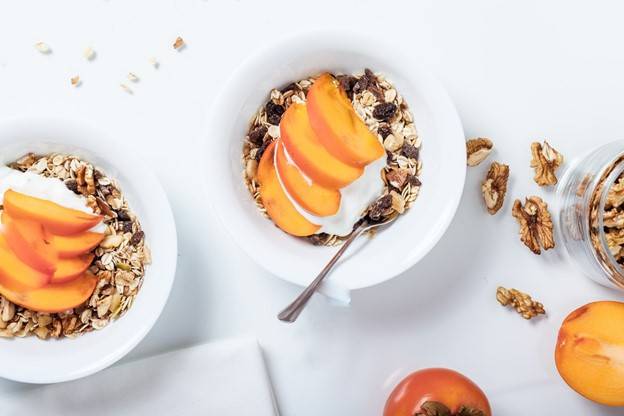 Yogurt is a healthy high-protein snack. One cup of Greek yogurt has about 20 grams of protein. Greek yogurt is a high-protein yogurt, and studies have shown that yogurts with higher amounts of protein keep you feeling full for longer. Yogurt also contains calcium to support strong bones and probiotics, which can help with digestion. Add some fruit or granola for the perfect midday pick-me-up.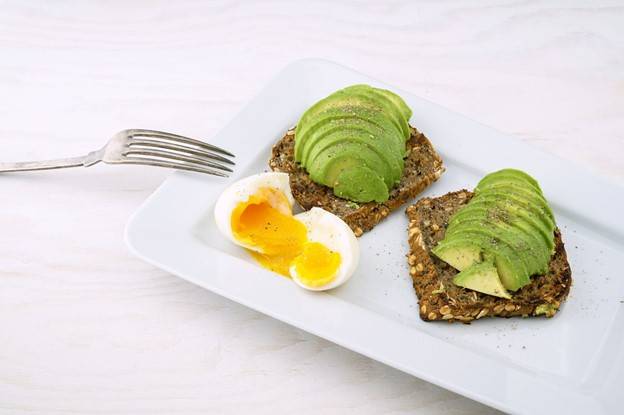 Not only are avocados a good source of healthy fats, one avocado has about 4 grams of protein. In recent years, avocados gained popularity because of their many health benefits. They contain a significant source of potassium, monounsaturated fatty acids, and fiber. Make a quick piece of avocado toast or whip up a small batch of guacamole for an all-around healthy snack.
Like most animal-based products, cheese contains a good amount of protein. One ounce of cheddar cheese contains 7 grams of protein. In addition to protein, cheddar is also a good source of Vitamin K, which supports a healthy heart and strong bones. Try a salami and cheese roll-up for a protein-packed snack, or pair it with a crisp apple for a unique combination.